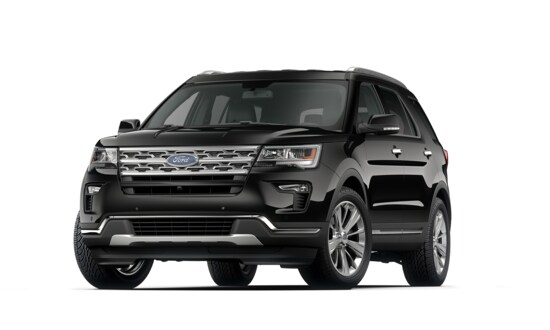 Routine Service Appointments
No matter if you own a newer Ford Explorer or you've had one it the family for years here in Yonkers, keeping up with your routine maintenance and service will help make sure you enjoy yours for longer than you ever thought.
So how often should you schedule your appointments? Well, that depends on a few things. Things we take into consideration are how old your Ford Explorer is, mileage, and even your driving style. All of these factors come in to play when we determine how often you should take care of things like tire rotations, oil changes, battery service, transmission repair, and scheduled maintenance like timing belt changes and more.
We recommend getting your Explorer's oil changed every 3,000 miles, and rotating your tires sometime between every 5,000 and 7,000 miles. Those are just rough guidelines, so talk with our service experts and we'll work with you to find the right routine maintenance schedule for you, quickly.
Easily Schedule Your Appointment
We know your schedule is busy here in the Yonkers area, with the last thing on your mind being your Explorer's routine maintenance schedule. Our team of expertly-trained service technicians have know-how and tools your Explorer needs to keep running like it should for longer. Don't wait to schedule your next service appointment with us at Smith Cairns Ford in Yonkers, today!